We offer some of the most advanced photo booths on the market, for all weddings, birthdays, fundraisers, corporate events, and more.
Our booths do it all!
High Quality Images
The Voto Booths top-of-the-line camera and studio-quality lighting will deliver amazing prints and share-worthy images every time.

Awesome Features
Pristine photos to match your perfectly planned event and theme, from The Voto Booths beauty filter to black & white portraits to Pop-Art style GIFs, your vision is reality.
Global Sharing
Post to your favorite social networks via text message or email. Create excitement and memories that will last a lifetime, customized with your branded artwork, hashtags, or messaging.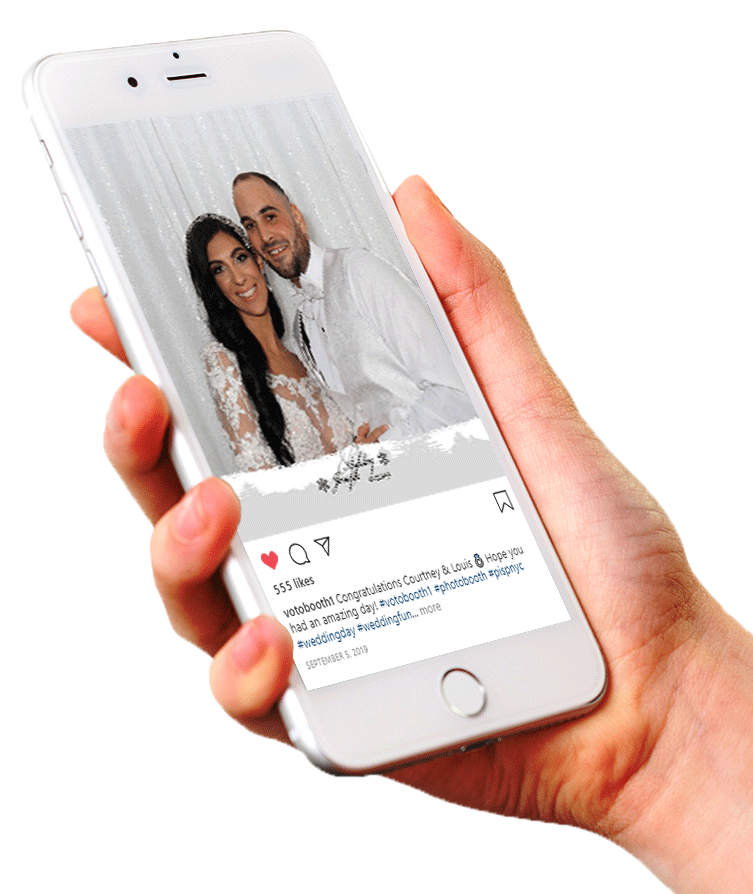 ---
Our Clients